Donate Your Airline Miles and Hotel Points to Charity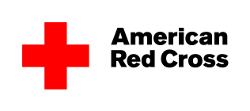 Massive tornadoes struck the mid-west on May 19th and 20th. Over 50 people have died, many are battling for the lives in hospitals and many left homeless. There are many relief efforts underway and one of the ways you can help is by donating your airline miles or hotel points. If you have few airlines miles that are either expiring or unlikely to be ever used, why not donate it to the Red Cross. Here are some of the ways that you can help.
Airlines Supporting the Red Cross
The Red Cross partners with many airlines to provide travel for volunteers and victims who need to travel. You can donate your miles to the following airlines using the links below
Hotel Chains Supporting the American Red Cross
These hotel partners let their loyalty program members donate their points to the American Red Cross. Donated points assist the Red Cross in providing temporary shelter and food for those displaced from their homes during disasters, or for Red Cross workers engaged in disaster relief efforts.
Other Airline and Hotel Offers
Jet Blue Airlines is offering its frequent fliers 6 TrueBlue points for every $1 donated upto $50,000 in total customer donations. The donations will benefit the American Red Cross. You do not have to be a True Blue member to donate.
American Airlines is offering its AA Advantage members a one-time award of 250 AA miles for a minimum $50 donation or 500 AA miles for a $100 donation which will be given to the American Red Cross.
United Mileage Plus members can get the same offer as American Airlines. MileagePlus members who give a minimum of $50 will receive 250 bonus miles, and those who contribute $100 or more will receive 500 bonus miles.
There are many charities you can donate your miles and points to. Please browse our site, Follow us on Twitter or Like us on Facebook.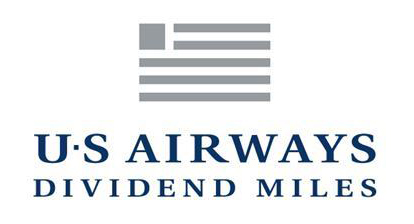 You can make a difference. Through Miles of Hope, donate your miles to five national nonprofit organizations. And this year, they have  added a new partner – Keep America Beautiful.

To thank you for your generosity, US Airways will match the first 1,000 miles for every 5,000 miles you donate (up to 25,000) between April 9 and May 7, 2012.


Through the US Airways Miles of Hope program, the flying public may donate Dividend Miles to five national nonprofit organizations: the American Red Cross, Fisher House Foundation, Keep America Beautiful, Make-A-Wish Foundation and Mercy Medical Airlift. Donated miles are used to fulfill each organization's mission. Nearly 900,000,000 (35,000 roundtrips) have been donated to these nonprofit organizations since the Miles of Hope program began in 1998. Mileage donations are accepted in 1,000 mile increments.



US Airways Miles of Hope Charities
http://www.usairways.com/en-US/dividendmiles/programdetails/purchasemiles/donatemiles.html 

Since 1980, the Make-A-Wish Foundation® has enriched the lives of children with life-threatening medical conditions through its wish-granting work. The Foundation's mission reflects the life-changing impact that a Make-A-Wish® experience has on children, families, referral sources, donors, sponsors and entire communities.
The Make-A-Wish Foundation was founded in 1980 after a little boy named Chris Greicius realized his heartfelt wish to become a police officer. Since its humble beginnings, the organization has blossomed into a worldwide phenomenon, reaching more than 250,000 children around the world.
Although it has become one of the world's most well-known charities, the Make-A-Wish Foundation has maintained the grassroots fulfillment of its mission.
A network of nearly 25,000 volunteers enable the Make-A-Wish Foundation to serve children with life-threatening medical conditions. Volunteers serve as wish granters, fundraisers, special events assistants and in numerous other capacities.
As the Foundation continues to mature, its mission will remain steadfast. Wish children of the past, present and future will have an opportunity to share the power of a wish®
For More Information : http://www.wish.org/
Donate using your Airline Miles partner below :

Fisher House Foundation administers the "Hero Miles" program, a service that provides military members, their family and/or friends with complimentary round-trip airfare, sending them to the beside of our wounded, injured or ill service members recovering at military or VA medical center. Flights are made possible through frequent flyer mile donations made by individual airline passengers.
There are three categories of eligible recipients:
 Service men and women with approved leave may be given a free round-trip airline ticket for travel from the medical center to their home and return if they are not eligible for government funded airfare. 
Qualifying service men and women may be given free round-trip airline tickets to enable their family or close friends to visit them while they are being treated at the medical center.
The request for tickets ordinarily originates with the service member and is forwarded to Fisher House Foundation by the social work staff or family assistance center at a medical center, or through service casualty offices. Only under exceptional circumstances should family members contact Fisher House Foundation directly.
Fisher House Foundation administers the "Hero Miles" program for the Department of Defense, in accordance with Public Law 108-110, the FY 05 Defense Authorization Act.
For More Information : http://www.fisherhouse.org
Donate using your Airline Miles partner below :