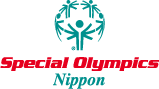 The Special Olympics mission remains as vital today as it did when the movement was founded in 1968. Through the power of sport, Special Olympics strives to create a better world by fostering the acceptance and inclusion of all people.

Mission Statement
The mission of Special Olympics is to provide year-round sports training and athletic competition in a variety of Olympic-type sports for children and adults with intellectual disabilities, giving them continuing opportunities to develop physical fitness, demonstrate courage, experience joy and participate in a sharing of gifts, skills and friendship with their families, other Special Olympics athletes and the community. 


For More Information  http://www.son.or.jp/
Donate using your Airline Miles partner below :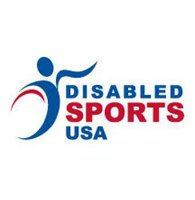 Mission Statement:
"The mission of Disabled Sports USA is to provide national leadership and opportunities for individuals with disabilities to develop independence, confidence, and fitness through participation in community sports, recreation and educational programs."
What is Disabled Sports USA?
A national nonprofit, 501(c)(3), organization established in 1967 by disabled Vietnam veterans to serve the war injured. DS/USA now offers nationwide sports rehabilitation programs to anyone with a permanent disability. Activities include winter skiing, water sports, summer and winter competitions, fitness and special sports events. Participants include those with visual impairments, amputations, spinal cord injury, dwarfism, multiple sclerosis, head injury, cerebral palsy, and other neuromuscular and orthopedic conditions.
Sports As Rehabilitation
Gaining Confidence and Dignity Rehabilitation professionals and even the Federal Government recognize the importance of sports and recreation in the successful rehabilitation of individuals with disabilities. When first faced with the reality of a disability, many experience a loss of confidence, depression, and believe their lives have ended. They are often alienated from family and friends because there are no shared positive experiences. Sports and recreation offers the opportunity to achieve success in a very short time period; to use this success to build self-confidence and focus on possibilities instead of dwelling on what can no longer be done. The ability to participate in a sport, such as cycling; skiing; and sailing, to name a few, provides the opportunity to reunite with family and friends in a shared activity.
Competition as Rehabilitation
Dealing with Challenge and Change As an extension of the rehabilitation process, Disabled Sports USA offers competitive programs in summer and winter sports. Competition improves sports skills. It allows individuals to experience the excitement of competition and the thrill of victory, as well as the agony of defeat. These experiences help prepare individuals after rehabilitation to face the adversity of a disability in their lives and to learn to bounce back in the face of challenge and change.
For More Information : http://www.dsusa.org/ 
Donate using your Airline Miles partner below :