AID Atlanta, Inc. has been saving and transforming lives since its inception in 1982.  The agency was founded as a "grass-roots" response to the devastating and fatal impact HIV/AIDS was having on the Atlanta community.  AID Atlanta quickly began expanding to offer a broad range of services and has since grown to be the Southeast's largest, most comprehensive AIDS Service Organization.  The mission of AID Atlanta is to reduce new HIV infections and improve the quality of life of its members and the community by breaking barriers and building community.  To this end, AID Atlanta has proven itself the leader in the fight against the AIDS epidemic in Atlanta.
For More Information : http://www.aidatlanta.org/
Donate using your Airline Miles partner below :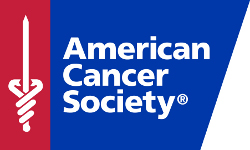 The American Cancer Society is the nationwide, community-based, voluntary health organization dedicated to eliminating cancer as a major health problem by preventing cancer, saving lives, and diminishing suffering from cancer, through research, education, advocacy, and service. Nearly half of all cancer deaths could be avoided if we did what we know works - live healthier lifestyles, quit smoking, and get our recommended cancer screenings. The American Cancer Society is here to help you take steps every day to stay well. We have the resources, information, and support you need to stay motivated to eat right and get active, quit smoking or help a loved one kick the habit, and understand what cancer screenings you need.
For More Information : http://www.cancer.org/
Donate using your Airline Miles partner below :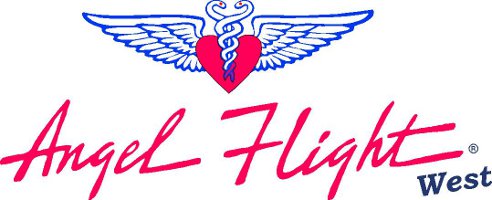 Angel Flight West is a nonprofit, volunteer-driven organization that arranges free, non-emergency air travel for children and adults with serious medical conditions and other compelling needs. Our network of 1,600 pilots throughout the 14 western states donate their aircraft, piloting skills, and all flying costs to help families in need, enabling them to receive vital treatment that might otherwise be inaccessible because of financial, medical, or geographic limitations.

Our pilots give freely of their time and money, restoring health and hope to those whose lives have been disrupted by illness, disaster, or other life-altering events.  Their only reward is the joy of knowing how much of a difference they've made.
For More Information : http://www.angelflight.org/
Donate using your Airline Miles partner below :

With the freedom and flexibility to respond quickly to emerging areas of scientific promise, amfAR plays a catalytic role in accelerating the pace of HIV/AIDS research and achieving real breakthroughs. amfAR-funded research has increased our understanding of HIV and has helped lay the groundwork for major advances in the study and treatment of HIV/AIDS. Since 1985, amfAR has invested more than $340 million in its mission and has awarded grants to more than 2,000 research teams worldwide.
For More Information : http://www.amfar.org/
Donate using your Airline Miles partner below :

The mission of Cleveland Clinic is to provide better care of the sick, investigation into their problems, and further education of those who serve.   Objectives   To carry out this mission and foster the group practice of medicine, Cleveland Clinic must:  Excel in specialized medical care supported by comprehensive research and education Develop, apply, evaluate and share new technology Attract the best qualified medical, scientific and support staff Excel in service Provide efficient access to affordable medical care Ensure that Cleveland Clinic quality underlies every decision.
The Founder's Vision  
The vision of Cleveland Clinic: Striving to be the world's leader in patient experience, clinical outcomes, research and education.   When Cleveland Clinic welcomed its first patients on February 28, 1921, its mission was clearly in place: "Better care of the sick, investigation into their problems and further education of those who serve."
The doctors who founded Cleveland Clinic, drawing from military medicine, believed in diverse specialists working and thinking as a unit. This kind of cooperation, efficiency and shared vision has fostered excellence in patient care, research and education. These principles endure today at Cleveland Clinic, a nonprofit group practice.  
Statement of Values  
Cleveland Clinic was established by visionary leaders who believed in simple, guiding principles. Six fundamental values form the foundation of the Cleveland Clinic's culture:
Quality.  We maintain the highest standards and achieve them by continually measuring and improving our outcomes.
Innovation.  We welcome change, encourage invention and continually seek better, more efficient ways to achieve our goals.
Teamwork.  We collaborate and share knowledge to benefit patients and fellow caregivers for the advancement of our mission.
Service.  We strive to exceed our patients' and/or fellow caregivers' expectations for comfort and convenience.
Integrity.  We adhere to high moral principles and professional standards by a commitment to honesty, confidentiality, trust, respect and transparency. Compassion.  We demonstrate our commitment to world-class care by providing a caring and supportive environment for our patients, patients' families and fellow caregivers.
Commitment to Principles  
Cleveland Clinic is committed to principles as presented in the United Nations Global Compact, a strategic policy initiative for businesses that are committed to aligning their operations and strategies with universally accepted principles in the areas of human rights, labor, environment and anti-corruption. With 5,000 stakeholders from more than 120 countries, it is the world's largest voluntary corporate citizenship initiative.
In 2008, Cleveland Clinic became the first healthcare provider in the United States to become a signatory to the United Nations Global Compact and the second in the world.
For More Information : http://my.clevelandclinic.org/default.aspx
Donate using your Airline Miles partner below :