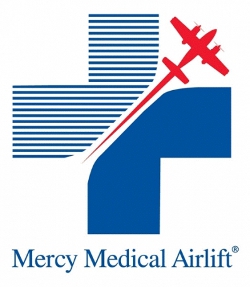 He's working hard to keep his heart in the best shape he can, so it can make it through the next couple of months.' Karen, a mother and teacher who is her family's sole provider, was referring to her 18-year-old son, Joseph, who suffers from a rare disorder that results in progressive loss of his heart's functionality. The family no longer owns a car, and Karen needed to get Joseph to her son's doctor at Stanford University Medical Center. She learned about Mercy Medical Airlift (MMA) and was provided roundtrip tickets through Miles of Hope. Joseph, an Eagle Scout and active 4-H member, will soon require a heart transplant, and MMA is standing by to assist this remarkable young man. We urge you to donate your miles MMA can help patients like Joseph have a second chance at life.


MISSION, GOAL AND PURPOSE OF MERCY MEDICAL AIRLIFT
 
MMA functions to ensure that no financially needy patient is denied access to essential distant specialized medical evaluation, diagnosis, treatment or care for lack of a means of long-distance medical air or ground transportation.  To achieve that goal MMA operates several components of the National Charitable Medical Transportation System®.
 
MMA is a medical transportation charity for those who cannot afford commercial long-distance transportation.
 
MMA provides a means of charitable or charitably-assisted long-distance patient (and escort) transportation via private aircraft, commercial airlines, fixed-wing long-distance air ambulance and ground transport.
 
STRATEGY FOR ACHIEVING GOALS
 
The basic MMA strategy for achieving goals for each different mode of medical transportation is the same.  Steps to implement the strategy vary between the different modes of travel because of differing circumstances.
 
The strategy is to identify specific transportation resources that can be acquired by MMA either through outright donation or under certain circumstances at a greatly discounted rate.  This becomes feasible because MMA packages and markets the patient population segment to those who control the different means of transportation.  The key to achieving success is to package specific segments of the charitable transportation need with providers of that transportation who will benefit from the provision of same to the target client audience.  This strategy develops segmented win-win relationships that benefit all concerned.  When donated transportation cannot be acquired it is necessary to develop financial resources to purchase same on a significantly discount basis.
 
MMAs CAPACITY TO ACHIEVE GOALS:
 
The achievement of goals requires resources.  The resources always under development for this purpose often become available through establishing strategic partnerships with other non-profit organizations, transportation corporations, patient organizations or governmental entities.  MMA must develop and maintain sources of donated cash income to have a facility from which to function and dedicated paid staff to carry out the numerous functions involved in arranging long-distance travel for thousands of patients annually.
 
MMA has the capacity to achieve goals at a steady growth rate because it is the oldest and largest charitable patient long-distance travel organization in the United States.  It does this task while maintaining the highest standards of integrity, transportation safety, operational efficiency, public transparency and accountability.  MMA has continuously held the top four-star Charity Navigator rating since 2002. (click on banner below). MMA has had appropriate board and executive continuity for over 25 years.


For More Information : http://mercymedical.org/
Donate using your Airline Miles partner below :


Peace Winds Japan (PWJ) is an NGO (Non-Governmental Organization), dedicated to the support of people in distress, threatened by conflict, poverty, or other turmoil. With its headquarters in Japan, PWJ has been active in various parts of the world.

The basic concept of PWJ has been "to provide necessary support to people in need" since its establishment in l996. Beyond national boundaries, PWJ has carried out support activities for refugees who fled their countries, domestic refugees who suffer in their own countries, disaster victims and poverty-stricken people, regardless of their ethnic background, political stance, religion or faith.

Support activities of PWJ are roughly two-fold: one is emergency humanitarian relief, aiming to secure the safety of lives and to provide the basic necessities. The other is assistance for restoration and development of ravaged areas, aiming at retrieval of self-sustaining livelihood. Furthermore, in Japan, PWJ is performing advocacy activities which include generating awareness and betterment of understanding among general citizens of the situations in which PWJ works.

PWJ's activities are made possible by funds that consist of membership fees and donations from individuals and business entities as well as subsidies from government institutions, international organs and various foundations, added to the revenues earned through our income-earning programs. PWJ continues to seek ways and means for the most efficient and effective use of such funds for support.

PWJ hopes, as a member of civil society, to contribute to realization of public benefits and, ultimately, world peace.


For More Information  http://www.mawj.org/index2.html
Donate using your Airline Miles partner below :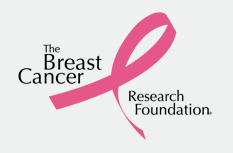 The Breast Cancer Research Foundation is an independent 501 (c) (3) not-for-profit organization whose mission is to achieve prevention and a cure for breast cancer in our lifetime by providing critical funding for innovative clinical and translational research at leading medical centers worldwide, and increasing public awareness about good breast health. At this time there are about 2.5 million breast cancer survivors in the United States. Breast cancer is the second leading cause of cancer death in women, exceeded only by lung cancer.
Currently, more than 90 cents of every dollar donated to the Foundation goes to breast cancer research grants  and awareness programs.
Since its inception, the Foundation has raised over $360 million to support clinical and translational research at medical institutions across the globe conducting the most advanced and promising breast cancer research that will help lead to prevention and a cure in our lifetime. BCRF support for promising yet untried ideas is a crucial component of this research. New grants are announced in October each year. In October 2011, BCRF will announce grants of $36.5 million to 186 scientists from top universities and academic medical centers across the globe.
For More Information : http://www.bcrfcure.org/
Donate using your Airline Miles partner below :