Airline Ambassadors International (AAI) is a 501(c)3 non-profit organization affiliated with the United Nations and recognized by the US Congress. It began as a network of airline employees using their pass privileges to help others and has expanded into a network of students, medical professionals, families and retirees who volunteer as "Ambassadors of Goodwill" in their home communities and abroad. It provides a way for members to share their unique skills and talents to care for others and bring compassion into action.
AAI provides humanitarian aid to children and families in need as well as relief and development to under-privileged communities worldwide. We escort children in need, hand-deliver humanitarian aid to orphanages, clinics, and remote communities, raise public awareness and involve youth in humanitarian efforts around the world.
Inspired by the UN Millennium Development Goals, we provide a way for individual travelers to participate and contribute to humanitarian relief and development projects worldwide. Our teams have made significant contributions to the world community, addressing issues of Poverty and Hunger, Education, Health, Child Welfare, Community Development and Disaster Relief.
Partnering with non-governmental organizations (NGO's), schools, churches and civil society, we work with governments and leverage contacts with the travel industry to match world resource to world need. Thousands of our members volunteer their skills, time, finances and effort to become a direct link, providing humanitarian aid, tangible care and goodwill services, spanning countries and cultures throughout the globe.
How does Airline Ambassadors accomplish so much? We provide a structure for our members to volunteer and make a personal difference in the global community. We give you more than an ordinary travel experience: but a venue to apply your unique interests and skills to help others. This has helped to unleash creativity and resources heretofore untapped. Last year, our volunteers contributed over 89,000 hours of volunteer service and spent $500,000 of personal income. They helped establish orphanages, schools, clinics, feeding programs and vocational training, and agricultural programs and even inspired a law in the US Congress.
For More Information : http://www.airlineamb.org/ 
Donate using your Airline Miles partner below :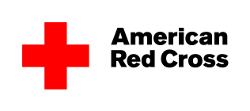 Since its founding in 1881 by visionary leader Clara Barton, the American Red Cross has been the nation's premier emergency response organization. As part of a worldwide movement that offers neutral humanitarian care to the victims of war, the American Red Cross distinguishes itself by also aiding victims of devastating natural disasters. Over the years, the organization has expanded its services, always with the aim of preventing and relieving suffering.
Today, in addition to domestic disaster relief, the American Red Cross offers compassionate services in five other areas: community services that help the needy; support and comfort for military members and their families; the collection, processing and distribution of lifesaving blood and blood products; educational programs that promote health and safety; and international relief and development programs.
The American Red Cross is where people mobilize to help their neighbors - across the street, across the country, and across the world - in emergencies. Each year, in communities large and small, victims of some 70,000 disasters turn to neighbors familiar and new - the more than half a million volunteers and 35,000 employees of the Red Cross. An average of more than 9 million people a year receive Red Cross training in first aid, water safety and other skills that help save lives.
Some four million people give blood - the gift of life - through the Red Cross, making it the largest supplier of blood and blood products in the United States. And the Red Cross helps thousands of U.S. service members separated from their families by military duty stay connected. As part of the International Red Cross and Red Crescent Movement, a global network of 186 national societies, the Red Cross helps restore hope and dignity to the world's most vulnerable people.
An average of 91 cents of every dollar the Red Cross spends is invested in humanitarian services and programs. The Red Cross is not a government agency; it relies on donations of time, money, and blood to do its work.
The American National Red Cross is headquartered in Washington.
For More Information : http://www.redcross.org/
Donate using your Airline Miles partner below :

Association for Aid and Relief, Japan (AAR JAPAN) was established in 1979 aiming to assist refugees. AAR JAPAN carries out activities in 11 countries focusing on five main areas of concern: Emergency Assistance, Assistance to Persons with Disabilities, Mine Action, Action against Infectious Diseases and Public Awareness-raising. AAR currently has offices in 10 countries.


 
For More Information : http://www.aarjapan.gr.jp/english/index.html
Donate using your Airline Miles partner below :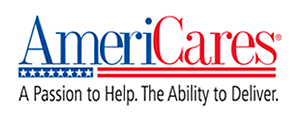 AmeriCares is a nonprofit disaster relief and humanitarian aid organization which provides immediate response to emergency medical needs – and supports long-term humanitarian assistance programs – for all people around the world, irrespective of race, creed or political persuasion.    
Who We Are     
In times of epic disaster, daily struggle or civil conflict, AmeriCares restores health and saves lives by delivering donated medicines, medical supplies and humanitarian aid to people in need around the world and here at home.
The World Health Organization estimates one-third of the world's population—nearly 2 billion people - lack access to essential medicines. In addition to a shortage of medicines, health care professionals in poor countries struggle daily with a lack of supplies such as gloves, syringes, gauze and bandages.  That's where AmeriCares comes in. Since our founding in 1982, AmeriCares has provided more than $10 billion of aid to 164 countries.   To accomplish these results, AmeriCares assembles product donations from the private sector, determines the most urgent needs and solicits the funding to send the aid via airlift or ocean cargo to health and welfare professionals in the indigent locations. The model is time tested, cost effective and experience driven.  Because we deliver donated medicines and medical supplies from our corporate partners to an established and trusted network of locally based clinics, hospitals, and health care providers around the world, the impact of the contributions of supporters is multiplied many, many times over. Historically, for every $1 donated we are able to deliver $25 in humanitarian relief to people in need.   AmeriCares has a longstanding commitment to fiscal responsibility and has consistently received high rankings from Charity Navigator for our efficiency. These ratings reflect the fact that 98% of our overall expenses directly support programs and relief for people in need – and 2% represent administrative costs.  
For More Information : http://www.americares.org/ 
Donate using your Airline Miles partner below :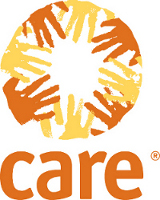 CARE is a leading humanitarian organization fighting global poverty. We place special focus on working alongside poor women because, equipped with the proper resources, women have the power to help whole families and entire communities escape poverty. Women are at the heart of CARE's community-based efforts to improve basic education, prevent the spread of disease, increase access to clean water and sanitation, expand economic opportunity and protect natural resources. CARE also delivers emergency aid to survivors of war and natural disasters, and helps people rebuild their lives.

Our Vision
We seek a world of hope, tolerance and social justice, where poverty has been overcome and people live in dignity and security. CARE International will be a global force and a partner of choice within a worldwide movement dedicated to ending poverty. We will be known everywhere for our unshakable commitment to the dignity of people.


Our Mission
Our mission is to serve individuals and families in the poorest communities in the world. Drawing strength from our global diversity, resources and experience, we promote innovative solutions and are advocates for global responsibility. We facilitate lasting change by:


Strengthening capacity for self-help
Providing economic opportunity
Delivering relief in emergencies
Influencing policy decisions at all levels
Addressing discrimination in all its forms
Guided by the aspirations of local communities, we pursue our mission with both excellence and compassion because the people whom we serve deserve nothing less.


 
For More Information : http://www.care.org/
Donate using your Airline Miles partner below :