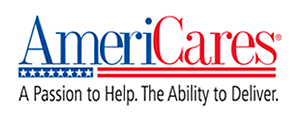 AmeriCares is a nonprofit disaster relief and humanitarian aid organization which provides immediate response to emergency medical needs – and supports long-term humanitarian assistance programs – for all people around the world, irrespective of race, creed or political persuasion.    
Who We Are     
In times of epic disaster, daily struggle or civil conflict, AmeriCares restores health and saves lives by delivering donated medicines, medical supplies and humanitarian aid to people in need around the world and here at home.
The World Health Organization estimates one-third of the world's population—nearly 2 billion people - lack access to essential medicines. In addition to a shortage of medicines, health care professionals in poor countries struggle daily with a lack of supplies such as gloves, syringes, gauze and bandages.  That's where AmeriCares comes in. Since our founding in 1982, AmeriCares has provided more than $10 billion of aid to 164 countries.   To accomplish these results, AmeriCares assembles product donations from the private sector, determines the most urgent needs and solicits the funding to send the aid via airlift or ocean cargo to health and welfare professionals in the indigent locations. The model is time tested, cost effective and experience driven.  Because we deliver donated medicines and medical supplies from our corporate partners to an established and trusted network of locally based clinics, hospitals, and health care providers around the world, the impact of the contributions of supporters is multiplied many, many times over. Historically, for every $1 donated we are able to deliver $25 in humanitarian relief to people in need.   AmeriCares has a longstanding commitment to fiscal responsibility and has consistently received high rankings from Charity Navigator for our efficiency. These ratings reflect the fact that 98% of our overall expenses directly support programs and relief for people in need – and 2% represent administrative costs.  
For More Information : http://www.americares.org/ 
Donate using your Airline Miles partner below :