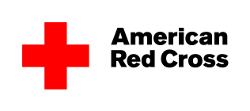 Since its founding in 1881 by visionary leader Clara Barton, the American Red Cross has been the nation's premier emergency response organization. As part of a worldwide movement that offers neutral humanitarian care to the victims of war, the American Red Cross distinguishes itself by also aiding victims of devastating natural disasters. Over the years, the organization has expanded its services, always with the aim of preventing and relieving suffering.
Today, in addition to domestic disaster relief, the American Red Cross offers compassionate services in five other areas: community services that help the needy; support and comfort for military members and their families; the collection, processing and distribution of lifesaving blood and blood products; educational programs that promote health and safety; and international relief and development programs.
The American Red Cross is where people mobilize to help their neighbors - across the street, across the country, and across the world - in emergencies. Each year, in communities large and small, victims of some 70,000 disasters turn to neighbors familiar and new - the more than half a million volunteers and 35,000 employees of the Red Cross. An average of more than 9 million people a year receive Red Cross training in first aid, water safety and other skills that help save lives.
Some four million people give blood - the gift of life - through the Red Cross, making it the largest supplier of blood and blood products in the United States. And the Red Cross helps thousands of U.S. service members separated from their families by military duty stay connected. As part of the International Red Cross and Red Crescent Movement, a global network of 186 national societies, the Red Cross helps restore hope and dignity to the world's most vulnerable people.
An average of 91 cents of every dollar the Red Cross spends is invested in humanitarian services and programs. The Red Cross is not a government agency; it relies on donations of time, money, and blood to do its work.
The American National Red Cross is headquartered in Washington.
For More Information : http://www.redcross.org/
Donate using your Airline Miles partner below :