People depend on nature for many things. A stable climate. Clean air. Fresh water. Abundant food. Cultural resources. And the incalculable additional benefits the world's biodiversity provides. Conservation International (CI) works to ensure a healthy and productive planet for us all.
Yet economic and infrastructure development, which are so necessary for human well-being, can also have serious impacts on nature. That is why CI is working at every level – from remote villages to the offices of presidents and premiers – to help move whole societies toward a smarter development path.
Through science, policy and field work, we're applying smart solutions to protect the resources that we all depend on. We help communities, countries and societies protect tropical forests, lush grasslands, rivers, wetlands, abundant lakes and the sea. Only through properly valuing the essential services these ecosystems provide can we create a sustainable development path that will benefit all people for generations to come.
For More Information : http://www.conservation.org/ 
Donate using your Airline Miles partner below :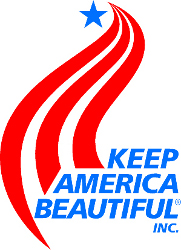 Keep America Beautiful, Inc. is the nation's largest volunteer-based community action and education organization. With a network of more than 1,200 affiliate and participating organizations, KAB forms public-
private partnerships and programs that engage individuals to take greater responsibility for improving their community's environment.


Guiding Principles
As a recognized leader in community improvement, Keep America Beautiful is guided by these principles:

Education: This is the key to encouraging positive behaviors toward community improvement.

Individual Responsibility: Improving communities, their environment, and quality of life all begins with personal responsibility -- individuals becoming more engaged as citizens and stewards of the environment.

Public-Private Partnerships: Broad-based community alliances are essential to achieve sustainable community improvement.

Volunteer Action: By engaging volunteers we extend the reach of our education and multiply the impact of our actions.



Our Focus

Keep America Beautiful changes behaviors and improves communities through a focus on:
Litter Prevention: Defining litter, identifying the causes, and reducing it by organizing cleanups, and promoting proper handling of discarded waste in our communities.

Waste Reduction and Recycling: Reducing the impact of solid waste in our communities through integrated programs including responsible consumerism, source reduction and reuse, recycling and education about landfills, composting and waste-to-energy.

Beautification and Community Greening: Improving the visual aspects of our communities through programs that beautify and naturally clean our environment including community gardens, restoring vacant lots, highway and shoreline beautification, urban forests, native and wildflower plantings, and graffiti prevention and abatement.


For More Information : http://www.kab.org/
Donate using your Airline Miles partner below :
The Nature Conservancy is the leading conservation organization working around the world to protect ecologically important lands and waters for nature and people.

We address the most pressing conservation threats at the largest scale. Thanks to the support of our more than 1 million members, we've built a tremendous record of success since our founding in 1951:


We've protected more than 119 million acres of land and 5,000 miles of rivers worldwide — and we operate more than 100 marine conservation projects globally.
We work in all 50 states and more than 30 countries — protecting habitats from grasslands to coral reefs, from Australia to Alaska to Zambia.
We address threats to conservation involving climate change, fresh water, oceans, and conservation lands.
We address the most urgent conservation challenges at the largest scale. Today, more of our natural world is at risk than ever before. So our work is crucial to keep vital habitats and unique species from being lost forever.

But we can't achieve the large-scale conservation victories necessary without the support and involvement of those who share our passion for preserving our last great places.
For More Information : http://www.nature.org/
Donate using your Airline Miles partner below :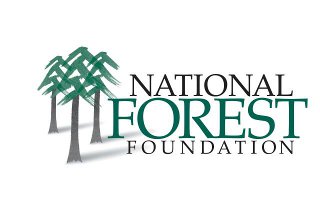 National Forests and Grasslands engages America in community-based and national programs that promote the health and public enjoyment of the 193-million-acre National Forest System. NFF programs — with a strong presence in Alaska and the Pacific Northwest — utilize collaborative conservation to restore our forests, watersheds, wildlife habitat, and recreation resources. National Forests and Grasslands provide Americans with 193-million spectacular acres of wildlands.


9,126 miles of scenic byways to drive
148,295 miles of trails to hike
4,418 miles of wild and scenic rivers to float
5,107 campgrounds in which to pitch our tents
And 328 natural pools to swim in
All this and the chance to see elk and bear, ducks and deer, trout and trees, thousands of species of plants and animals, and billions of stars in a midnight sky.

Founded by Congress in 1991, the National Forest Foundation works with the U.S. Forest Service to care for these natural treasures for the millions of visitors they receive each year and for you, and those who come after you.

The National Forest Foundation brings people together to restore and enhance our National Forests and Grasslands. As the nonprofit partner of the U.S. Forest Service, we engage America in community-based and national programs that promote the health and public enjoyment of the National Forest System. We also administer private gifts of funds and land for the benefit of the National Forests.

In helping the U.S. Forest Service fulfill its mission "to maintain the health, diversity and productivity of the nation's forests and grasslands to meet the needs of present and future generations" we work in close collaboration with local people and communities. We believe that communities should play a leading role in determining the future of the 193 million acres that make up our National Forests and Grasslands.


 
For More Information : http://www.nationalforests.org/
Donate using your Airline Miles partner below :