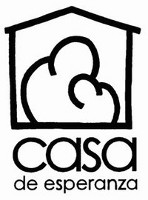 Our Mission  
Casa de Esperanza de los Niños—the House of Hope for Children—is a safe place for children in crisis due to abuse, neglect or the effects of HIV. Casa de Esperanza provides residential, medical and psychological care according to the needs of each child. Counseling is also available to the parents in appropriate situations.  
Our Goal  
Casa de Esperanza strives to break the destructive cycle of child abuse by offering safe homes to children of families in crisis. The goal of Casa de Esperanza is to return physically and emotionally healthy children to stabilized homes where caregivers can safely provide daily care.
Children receive comprehensive assessment and intervention services while in placement. Parents receive case management and referral services while their children are safely cared for. When family reunification is not possible, Casa de Esperanza is licensed to supervise long-term foster care and adoptive placements.  
For More Information : http://www.casahope.org/
Donate using your Airline Miles partner below :

Child-focused one-to-one approach with our sponsors for 35 years. As a child-focused development organization, ChildFund Japan believes in the intrinsic value of each child that inspires and drives us to serve them by providing opportunity to develop their full potentials, making positive changes for their future. Its history roots back to 1952, when it was established as a recipient body for ChildFund International (formally Christian Children's Fund) sponsorship funds in support of Japanese orphans following the World War II.
Individuals in America "sponsored" a war orphaned child living in child welfare institutions, the essence of sponsorship that inherited and continues to present. Since 1975, the work to support children was relayed by ChildFund Japan (formally Christian Child Welfare Association - CCWA) which has been working in the Philippines and Nepal to help deprived, excluded, and vulnerable children, families, and communities through meaningful, sustainable solutions. The essence of sponsorship approach is embedded in our organizational culture that connects people one-to-one.

In 2005, ChildFund Japan was registered a Non-Profit Organization and became the 12th member of ChildFund Alliance. In compliance with the Convention on the Rights of the Child, we continue to serve impoverished children, families, and communities in education, healthcare, nutrition, and income generation areas through sponsorship, special assistance, and emergency relief and rehabilitation programs.
For More Information :http://www.childfund.or.jp/
Donate using your Airline Miles partner below :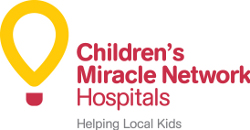 Children's Miracle Network Hospitals® raises funds for 170 children's hospitals across North America, which, in turn, use the money where it's needed the most. When a donation is given it stays in the community, ensuring that every dollar is helping local kids. These donations have gone to support research and training, purchase equipment and pay for uncompensated care, all in support of its mission to save and improve the lives of as many children as possible. Learn more at CMNHospitals.org.
Children's Miracle Network Hospitals was founded with two simple goals
Help as many children as possible by raising funds for children's hospitals.
Keep funds in the community in which they were raised to help local children
 The organization was founded by Marie Osmond and her family, John Schneider, Mick Shannon and Joe Lake.
For More Information : http://www.cmnhospitals.org/
Donate using your Airline Miles partner below :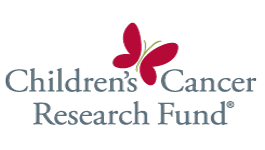 Children's Cancer Research Fund is a nonprofit organization that supports the pioneering efforts in the prevention, diagnosis, treatment and cure of childhood cancers.  Many discoveries funded by Children's Cancer Research Fund have revolutionized the way childhood cancer is treated worldwide.  The organization invests in the research areas that will have the most impact in the pursuit of better cures and treatments for children with cancer.
Although childhood cancer is rare, it is still the leading cause of death by disease in children in the United States. Overall, 80 percent of childhood cancer cases can be successfully treated, but our work will not stop until no child is lost to cancer. At Children's Cancer Research Fund, we're working every day to fund lifesaving research that leads to a cure.
For More Information : http://www.childrenscancer.org/
Donate using your Airline Miles partner below :

The Elizabeth Glaser Pediatric AIDS Foundation is a nonprofit organization dedicated to preventing pediatric HIV infection and eliminating pediatric AIDS through research, advocacy, and prevention, care, and treatment programs. Founded in 1988, the organization works in 15 countries around the world.  
The Elizabeth Glaser Pediatric AIDS Foundation was born from the most powerful force of all: a mother's love for her children.  With a global staff of over 900 – more than 90 percent of whom are in the field – the Foundation is a world leader in the movement to combat and eliminate pediatric HIV and AIDS.
For More Information : http://www.pedaids.org/
Donate using your Airline Miles partner below :