JHP is short for JAPAN TEAM OF YOUNG HUMAN POWER. We are Non Governmental Organization established in 1993. We work mainly in Cambodia and our activities are focusing on 'School' and 'Education'. We have many young supporters who have strong desire for helping people.


After Iraq resorted to force against Kuwait and the Gulf War broke out in August of 1990, Mrs.Osanai and 6 others worked very hard to meet the needs of people at refugee camps in Jordan and established JIRAC. The members helped Kurdish refugees at the Iranian-Iraqi border in 1991. In 1992 and 1993, JIRAC performed relief activities at the Thai-Cambodian border for Cambodian refugees returning home. These activities made us fully realize the necessity of constructing schools for children. We made a "The Cambodian Children's School Construction Organization" on September 15th, 1993. We renamed it "JHP" and adopted a membership fee system in April 1997. The National Tax Service recognized us as specified nonprofit corporation on October 2000 and was certified as an authorized NPO corporation on 1st January 2004, completing registration in November of the same year.


 
For More Information  http://www.jhp.or.jp/
Donate using your Airline Miles partner below :

Ma'o Tosi's Alaska PRIDE program provides a positive environment for youth after school. AK PRIDE emphasizes the importance of education and success after high school. We work to keep kids safe and engaged, fostering optimism and a sense of opportunity through providing caring adult relationships in safe and fun environments and through facilitating educational enhancement and developmental activities, referral to youth services, support services and resources to youth in need.
WHAT WE DO: We use music, art, dance, and athletics as an incentive tool, recognizing Alaska's talented youth and young adults by creating opportunities to be recognized for these diverse talents.  All while using these incentives to teach and develop positive life, social and employability skills. 
For More Information : http://akpride.com 
Donate using your Airline Miles partner below :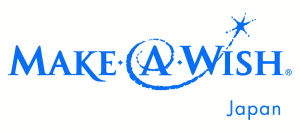 Make-A-Wish of Japan was founded as an official affiliate of the Make-A-Wish Foundation® International in December, 1992. Make-A-Wish of Japan follows the bylaws and regulations set forth in policy by the Make-A-Wish Foundation® International. Make-A-Wish of Japan, like the other international affiliates, must support all of its endeavors and wishes without financial assistance from the Make-A-Wish Foundation® International.

Make-A-Wish activities in Japan started in 1992. Susan Albright, a physical therapist then living in Okinawa, wished to start Make-A-Wish activities in Japan, as she had been moved by "the bright eyes of children who have their own dreams despite having to cope with illness." In 1994, Make-A-Wish of Japan relocated its headquarters to Tokyo and is now active throughout Japan with branches all over the country.

Make-A-Wish of Japan officially received its status as a regular foundation on Jan. 5, 2009. Unlike most other countries, a foundation status is far more difficult and time-consuming to obtain, though recent changes in the law have made it easier than before.

In 1993, a child's wish to visit an amusement park was granted by Make-A-Wish of Japan. It has helped to grant many wonderful wishes, such as "I want to swim with wild dolphins." "I want to fight together with Ultraman the Great." "I want to touch a Hercules Beetle, the largest beetle in the world." "I want to play with Santa Claus," etc.

Make-A-Wish volunteers do not simply "grant" wishes, but are the catalysts who make wishes come true by bringing together and coordinating everything necessary to allow a child's wish to come true. As we join forces with the child and her or his parents, the precious experience of fulfilled a wish becomes reality. If the experience of being granted a wish gives a child the strength to live for tomorrow, how wonderful it will be!

Make-A-Wish of Japan will do everything in its power to grant as many of the children's wishes as possible and to see their beautiful smiles




 
For More Information  http://www.mawj.org/index2.html
Donate using your Airline Miles partner below :

Since 1980, the Make-A-Wish Foundation® has enriched the lives of children with life-threatening medical conditions through its wish-granting work. The Foundation's mission reflects the life-changing impact that a Make-A-Wish® experience has on children, families, referral sources, donors, sponsors and entire communities.
The Make-A-Wish Foundation was founded in 1980 after a little boy named Chris Greicius realized his heartfelt wish to become a police officer. Since its humble beginnings, the organization has blossomed into a worldwide phenomenon, reaching more than 250,000 children around the world.
Although it has become one of the world's most well-known charities, the Make-A-Wish Foundation has maintained the grassroots fulfillment of its mission.
A network of nearly 25,000 volunteers enable the Make-A-Wish Foundation to serve children with life-threatening medical conditions. Volunteers serve as wish granters, fundraisers, special events assistants and in numerous other capacities.
As the Foundation continues to mature, its mission will remain steadfast. Wish children of the past, present and future will have an opportunity to share the power of a wish®
For More Information : http://www.wish.org/
Donate using your Airline Miles partner below :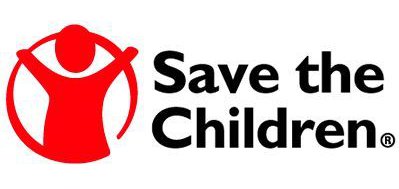 Save the Children is the leading independent organization creating lasting change in the lives of children in need in the United States and around the world. Recognized for our commitment to accountability, innovation and collaboration, our work takes us into the heart of communities, where we help children and families help themselves. We work with other organizations, governments, non-profits and a variety of local partners while maintaining our own independence without political agenda or religious orientation.
 
When disaster strikes around the world, Save the Children is there to save lives with food, medical care and education and remains to help communities rebuild through long-term recovery programs. As quickly and as effectively as Save the Children responds to tsunamis and civil conflict, it works to resolve the ongoing struggles children face every day — poverty, hunger, illiteracy and disease — and replaces them with hope for the future.


For More Information  http://www.savechildren.or.jp/
Donate using your Airline Miles partner below :