Community Kitchens serves a lunch meal 365 days per year from St. Andrews and Grace Episcopal Church in Woodlawn. Annually this amounts to over 95,000 meals served to help stop hunger.  The doors to Community Kitchens are open to all. No one is required to attend a religious service, rich or poor are equally welcome-they only need to be hungry. Those we serve are our "guests" and we strive to treat them as such.   Community Kitchens is governed by a community-based Board of Directors and is recognized by the IRS as a 501(C)(3) nonprofit organization.  All donations to Community Kitchens are tax-deductible.  Support for Community Kitchens comes from a wide array places including faith based organizations, schools and universities, corporations, businesses and individuals. Community Kitchens is actively involved in local coalition groups such as One Roof, the Alabama Rescue Services Association and the Alabama Association of Nonprofits.  This enables us to respond appropriately to changing needs in our community.
For More Information : http://thecommunitykitchens.org/
Donate using your Airline Miles partner below :

Covenant House was founded in 1981 to help people with the fewest resources meet their basic needs: food, clothing, and shelter. After 30 years, our core mission remains the same. Whether a person is homeless, facing eviction, or needs food for their table, Covenant House is a safety net, an advocate, and a safe haven in times of crisis.
Without the generosity of supporters and volunteers, Covenant House would be hard-pressed to serve and assist the 25,000+ indidviduals who walk through our doors each year. Community donations of time, energy, money and goods provide us with the resources to keep helping our most vulnerable citizens. We depend on monetary gifts from across the country to continue helping individuals and families in need.
For More Information :http://www.wvcovenanthouse.org/ 
Donate using your Airline Miles partner below :

Habitat for Humanity International was founded in 1976 by Millard and Linda Fuller. Today, Habitat for Humanity is a true world leader in addressing the issues of poverty housing.

Through the work of Habitat, thousands of low-income families have found new hope in the form of affordable housing. Churches, community groups and others have joined together to successfully tackle a significant social problem?decent housing for all. Below is how Habitat for Humanity works


Through volunteer labor and donations of money and materials, Habitat builds and rehabilitates simple, decent houses alongside our homeowner partner families.
In addition to a down payment and monthly mortgage payments, homeowners invest hundreds of hours of their own labor into building their Habitat house and the houses of others.
Habitat houses are sold to partner families at no profit and financed with affordable loans.
The homeowners' monthly mortgage payments are used to build still more Habitat houses.

Today, Habitat for Humanity has built more than 500,000 houses, sheltering 2.5 million people worldwide.
For More Information : http://www.habitat.org/
Donate using your Airline Miles partner below :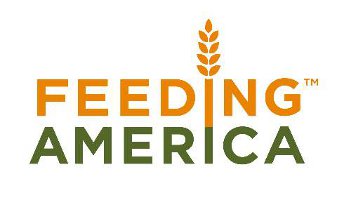 Our mission is to feed America's hungry through a nationwide network of member food banks and engage our country in the fight to end hunger.
Feeding America has adopted the following Statement of Values, which guides all of our actions and planning.
Respect
We respect the inherent worth and dignity of every person and treat all with justice, equity and compassion.  We honor the lives, concerns and stories of people in need and expect our partners to do the same.  We accept one another and encourage diversity of thoughts and ideas.
Stewardship and Accountability
We keep faith with the public trust through the efficient and compassionate use of resources entrusted to us and are mindful that our mission is accomplished through the generosity of others.  We maintain and communicate accurate and timely information on hunger research, education, advocacy and service. We evaluate and account regularly for how resources are used to implement and achieve our mission.
Collaboration
We believe in the power of community.  We collaborate and build strong relationships, based on trust, with and among those who share our vision of creating a hunger-free America.  We work together to accomplish the vision at the national and local levels, valuing each other's roles and using an open process and honest communication. We seek out and are responsive to the input and counsel of our partners.
Urgency
We operate with an acute sense of urgency that reflects the immediate needs of people struggling with hunger. We challenge our employees, volunteers and partners to embrace the same sense of urgency to accomplish our shared vision.
Service
We believe service to others is fundamental to creating a hunger-free America. We serve with excellence, compassion and responsiveness to meet the needs of those with whom we work, internally and externally. The better we serve, the more people we bring together in commitment to our vision.
Integrity
We act with honesty, trust and openness and deliver on commitments.  We act within the spirit of agreements, contracts and the law. Our intentions and actions will be transparent and above reproach.
Diversity
We believe that the ethnic, cultural and social diversity of our nation should be reflected in our staff, Board and network.
For More Information : http://feedingamerica.org/
Donate using your Airline Miles partner below :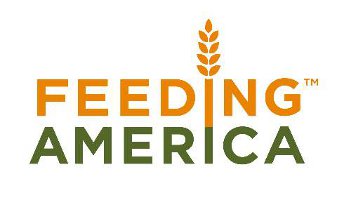 Hunger Free World(HFW) is an international NGO working to build a world free of hunger. The objective of HFW is to create a world free of hunger.
Being able to access adequate food in order to sustain a healthy body and mind is the most fundamental human right. HFW aims to make this "Right to Food" a reality for all. Regardless of where we are born or live, each one of us belongs to a world where hunger is a problem which must be addressed. Under the banner of "Creating together, Working together," HFW calls upon all people to take action towards ending hunger.

Out of its headquarters in Japan, it organizes field work in Bangladesh, Benin, Burkina Faso, and Uganda. It is an authorized NPO (nonprofit organization) that is independent of any ideology, religion, or political affiliation.
HFW's activities are supported by membership fees, donations, and grants. Funds are used to support self-reliance of the people in developing countries who are suffering from hunger. The funds are also used for awareness raising activities to have people understand more on hunger and poverty situations and international cooperation as well as management costs.

 
For More Information : http://www.hungerfree.net/english/about/
Donate using your Airline Miles partner below :