The Latin American Association?s mission is to help Latino individuals and families achieve their aspirations for academic, social and economic advancement.
 
Established in 1972, the LAA is a 501 C3 nonprofit organization that serves more than 50,000 individuals annually. Our goal is to help Latinos achieve self-sufficiency, put down roots, build a better life for themselves and their families, and contribute to strong, thriving communities.
 
Today, as the leading service provider for Latin Americans in metro Atlanta, the LAA offers a range of programs that guide Latinos with solutions to address their basic needs and provide them with the information and skills necessary to achieve their fullest potential. We aim to increase family stability, build skills, promote the development of Latino individuals, families and youth, and promote community involvement.
 
Developed and delivered in collaboration with a range of nonprofit and other community partners, the LAA offers programs and services that are focused on four main areas:
 
Meeting Urgent Needs:
We assist individuals and families facing urgent, crisis or emergency situations with a focus on resolving the crisis within 60 days and helping prevent the crisis from worsening. We provide individuals with basic needs such as rent, mortgage or utility assistance and assisted health, employment, mental health, housing and legal referrals.
 
Youth Academic Achievement:
Our Inspira! youth programs are designed to strengthen the lives of young Latinos and improve their performance in school. Since evidence exists that investing in middle school performance yields benefits in the high school years, the LAA?s research-based youth initiative is focused on working at the middle school, elementary and pre-school levels.
 
Education and Prevention Programs:
Our goal is to provide Latinos with quality programs that promote education and the development of life-skills. Programs include English as a Second Language classes, computer classes, and parenting classes, among others. We hope to strengthen skills that contribute to achievement and prevent situations that can destabilize Latino families.
 
Case Management in the areas of immigration, domestic violence and parenting services:
With a focus in the areas of immigration legal assistance, employment and career development, domestic violence assistance, and parenting programs, the LAA offers individualized service and case management. We work one-on-one with individuals and families on a long-term basis to help resolve specific needs.
With a strong foundation and continued support, Atlanta area Latinos can become proud, successful and productive members of society. We ask the community to partner with us to ensure that Atlanta remains strong, diverse and inclusive.


 
For More Information : http://www.thelaa.org/
Donate using your Airline Miles partner below :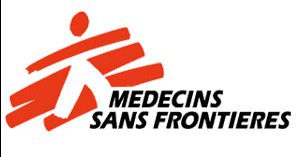 Médecins Sans Frontières (MSF), or Doctors Without Borders, is a secular humanitarian-aid non-governmental organization best known for its projects in war-torn regions and developing countries facing endemic diseases. Its headquarters are in Geneva, Switzerland.The organization is known in most of the world by its French name or simply as MSF, but in Canada and the United States the name Doctors Without Borders is commonly used. In 2007 over 26,000, mostly local, doctors, nurses and other medical professionals, logistical experts, water and sanitation engineers and administrators provided medical aid in over 60 countries. Private donors provide about 80% of the organization's funding, while governmental and corporate donations provide the rest, giving MSF an annual budget of approximately US$400 million.
 
Médecins Sans Frontières was created in 1971 by a small group of French doctors and journalists in the aftermath of the Biafra secession, who believed that all people have the right to medical care regardless of race, religion, creed or political affiliation, and that the needs of these people outweigh respect for national borders.



For More Information  http://www.mawj.org/index2.html
Donate using your Airline Miles partner below :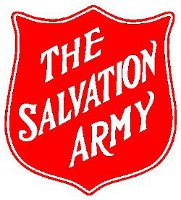 The Salvation Army, a faith-based social services organization, helps 30 million Americans each year. Social services range from providing food for the hungry, relief for disaster victims, assistance for the disabled, outreach to the elderly and ill, clothing and shelter to the homeless and opportunities for underprivileged children. 82 cents of every dollar spent is used to support those services in 5,000 communities nationwide.


Through United Airlines Charity Miles Program, Mileage Plus members can donate accrued miles enabling The Salvation Army to move personnel quickly in time of disaster, provide travel for those in need of emergency medical care outside of their area, and reduce administrative costs by providing travel for staff. In partnership since 1999, these invaluable contributions provided travel for Salvation Army replacement personnel to Ground Zero following the 9/11 attacks.

With the SkyWish program, you can donate miles to The Salvation Army and join in supporting their worthwhile programs, such as moving personnel quickly in time of disaster, or providing travel for those in need of emergency medical care or who have social service emergencies outside of their area.


 
For More Information : http://www.salvationarmyusa.org/
Donate using your Airline Miles partner below :

Save the Children is the leading independent organization creating lasting change in the lives of children in need in the United States and around the world. Recognized for our commitment to accountability, innovation and collaboration, our work takes us into the heart of communities, where we help children and families help themselves. We work with other organizations, governments, non-profits and a variety of local partners while maintaining our own independence without political agenda or religious orientation.
 
When disaster strikes around the world, Save the Children is there to save lives with food, medical care and education and remains to help communities rebuild through long-term recovery programs. As quickly and as effectively as Save the Children responds to tsunamis and civil conflict, it works to resolve the ongoing struggles children face every day — poverty, hunger, illiteracy and disease — and replaces them with hope for the future.


For More Information  http://www.shaplaneer.org/english/
Donate using your Airline Miles partner below :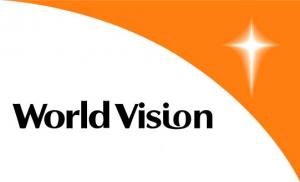 World Vision is a Christian relief, development and advocacy organisation dedicated to working with children, families and communities to overcome poverty and injustice.
Inspired by our Christian values, we are dedicated to working with the world's most vulnerable people.

We serve all people regardless of religion, race, ethnicity or gender.

World Vision is an international partnership of Christians whose mission is to follow our Lord and Saviour Jesus Christ in working with the poor and oppressed to promote human transformation, seek justice and bear witness to the good news of the Kingdom of God.

This organization provides hope to people oppressed by poverty, hunger and conflict. Throughout World Vision Japan's Child Sponsorship, you can support a child in a developing country as well.


For More Information  http://www.wvi.org/wvi/wviweb.nsf
Donate using your Airline Miles partner below :