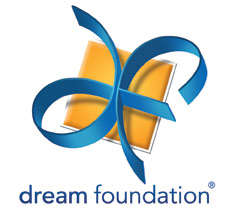 The first and largest national wish-granting organization for adults, Dream Foundation has been touching lives, meeting needs, reuniting families, and providing peace, closure and joy at the end of life's journey. Together with hundreds of volunteers and more than 600 hospices and healthcare organizations nationwide, we fulfill thousands of dreams across the country each year.

For families who have been financially devastated by medical expenses, a dream is the comfort of knowing the heating bill will be paid… For those with young children, it's creating happy memories and having fun. For young adults, a dream can be meeting a personal hero. And for children facing the impending loss of a parent, a dream is receiving support and compassion.

Our dreamers have received a life expectancy of one year or less, and lack the resources to achieve their dreams on their own. While we cannot cure their diseases, we can dramatically impact the quality of their fragile lives with the joy experienced from a dream come true.
For More Information : http://www.dreamfoundation.org/
Donate using your Airline Miles partner below :

At Fred Hutchinson Cancer Research Center, our interdisciplinary teams of world-renowned scientists and humanitarians work together to prevent, diagnose and treat cancer, HIV/AIDS and other diseases. Our researchers, including three Nobel laureates, bring a relentless pursuit of, and passion for, health knowledge and hope to their work and the world.

Together, our researchers are discovering new ways to detect cancers earlier, when cure rates are highest; developing effective treatments with fewer side effects; and learning how to prevent cancers from growing in the first place.

Our groundbreaking discoveries began in the 1970s with Dr. E. Donnall Thomas's pioneering work in bone marrow transplantation, which led to him receiving the 1990 Nobel Prize in physiology or medicine. Since then, Hutchinson Center researchers have made a number of breakthroughs, including developing immunotherapies that use the immune system to defeat cancer and advancing the understanding of human biology.  

Admittedly, the eradication of cancer and other life-threatening diseases is an ambitious goal, one that demands tenacity, scientific excellence, collaboration and breakthrough creativity. To accomplish this, the Hutchinson Center attracts some of the world's greatest minds.
 
Dr. E. Donnall Thomas won the 1990 Nobel Prize for physiology or medicine for pioneering bone marrow transplantation.
Our roster of internationally acclaimed scientists includes a MacArthur fellow, seven members of the National Academy of Sciences, five members of the Institute of Medicine, six members of the American Academy of Arts and Sciences, nine members of the American Association for the Advancement of Science and eight current and former Howard Hughes Medical Institute investigators.

The Hutchinson Center understands that disease research means more than searching for new treatments. We are home to the country's largest and oldest cancer prevention program, which has made key contributions to understanding how diet, exercise and other factors reduce the risk of acquiring the disease.
For More Information : http://www.fhcrc.org
Donate using your Airline Miles partner below :

JDRF is the leading global organization focused on type 1 diabetes (T1D) research. Driven by passionate, grassroots volunteers connected to children, adolescents, and adults with this disease, JDRF is now the largest charitable supporter of T1D research. The goal of JDRF research is to improve the lives of all people affected by T1D by accelerating progress on the most promising opportunities for curing, better treating, and preventing T1D. JDRF collaborates with a wide spectrum of partners who share this goal.

Since its founding in 1970, JDRF has awarded more than $1.6 billion to diabetes research. Past JDRF efforts have helped to significantly advance the care of people with this disease, and have expanded the critical scientific understanding of T1D. JDRF will not rest until T1D is fully conquered. More than 80 percent of JDRF's expenditures directly support research and research-related education.
For More Information : http://www.jdrf.org/
Donate using your Airline Miles partner below :
Japan Marrow Donor Registry
Grassroots activities to facilitate potential volunteer donors to register for marrow transplants to those patients in need. The organization aims to get 300,000 volunteer potential donors' registries.


 
For More Information : http://www.marrow.or.jp/
Donate using your Airline Miles partner below :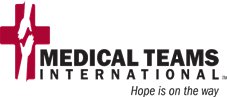 Medical Teams International is a Christian global health organization, demonstrating the love of Christ to people affected by disaster, conflict and poverty. We deliver medical and dental care, humanitarian aid, and holistic development programs to all people in need, regardless of religion, nationality, sex, or race. We respond to disasters around the world—and here at home—by sending teams of volunteer medical professionals and medical supplies to care for the sick and injured. We also mobilize long-term health promotion initiatives, collaborating with established partners within each community to ensure that our programs have a sustainable impact.

Formerly Northwest Medical Teams, Medical Teams International was founded in 1979 when Oregon businessman Ron Post was moved to action by a news report detailing the plight of starving refugees on the Thai-Cambodian border. Post organized 27 medical volunteers within two weeks to bring desperately-needed supplies and medical care to the refugees. Since 1979, we have sent more than 2,200 volunteer teams and shipped more than $1.5 billion in lifesaving medical supplies around the world.
Last year alone we helped more than 2.1 million people in 72 countries.

Medical Teams International is uniquely positioned to leverage every dollar of funding for maximum impact by managing 2,000 volunteers each year to ship and administer millions of dollars worth of donated medical supplies. For every $30 spent on aid shipments last fiscal year, Medical Teams International sent $1,954 in humanitarian aid.


For More Information : http://www.medicalteams.org/sf/Home.aspx
Donate using your Airline Miles partner below :