Donate Your Airline Miles and Hotel Points to Charity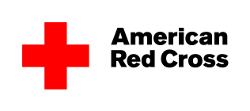 Massive tornadoes struck the mid-west on May 19th and 20th. Over 50 people have died, many are battling for the lives in hospitals and many left homeless. There are many relief efforts underway and one of the ways you can help is by donating your airline miles or hotel points. If you have few airlines miles that are either expiring or unlikely to be ever used, why not donate it to the Red Cross. Here are some of the ways that you can help.
Airlines Supporting the Red Cross
The Red Cross partners with many airlines to provide travel for volunteers and victims who need to travel. You can donate your miles to the following airlines using the links below
Hotel Chains Supporting the American Red Cross
These hotel partners let their loyalty program members donate their points to the American Red Cross. Donated points assist the Red Cross in providing temporary shelter and food for those displaced from their homes during disasters, or for Red Cross workers engaged in disaster relief efforts.
Other Airline and Hotel Offers
Jet Blue Airlines is offering its frequent fliers 6 TrueBlue points for every $1 donated upto $50,000 in total customer donations. The donations will benefit the American Red Cross. You do not have to be a True Blue member to donate.
American Airlines is offering its AA Advantage members a one-time award of 250 AA miles for a minimum $50 donation or 500 AA miles for a $100 donation which will be given to the American Red Cross.
United Mileage Plus members can get the same offer as American Airlines. MileagePlus members who give a minimum of $50 will receive 250 bonus miles, and those who contribute $100 or more will receive 500 bonus miles.
There are many charities you can donate your miles and points to. Please browse our site, Follow us on Twitter or Like us on Facebook.